PTFE accounts for 60-70% of the total demand for fluoropolymers. Although discovered over 60 years ago, applications are still being explored in new fields due to its numerous desired properties such as inertness, lubricity and heat resistance.
Fluon® PTFE Functions and Features
Heat resistance
Performs well when used within a wide temperature range from -180 to +260°C.
Chemical resistance and solvent resistance
Inert to almost all chemical agents, and virtually not corroded by solvents.
Friction and surface propeties
Excellent non-stick and mold release properties.
Due to its high melt viscosity, PTFE does not flow when heated above its melting point. Therefore it is not possible to mold PTFE using techniques used for general thermoplastics, such as extrusion with screws or injection molding.
Fluon® PTFE Usage
The following is an introduction of the major uses of Fluon® PTFE.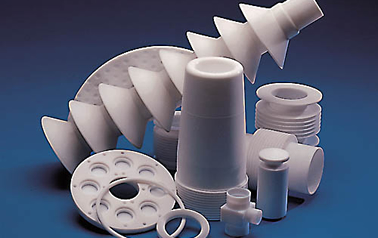 Sheets, rod, tubing, stock shapes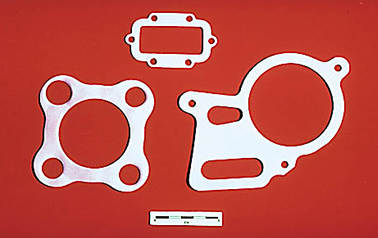 Gaskets, packings, V-rings
Improvement of melt tension for thermoplastics
Fluon® PTFE fibrillates easily by shearing. Fluon® PTFE has this fibrillation characteristic which can improve the melt-tension of thermoplastics.
Fluon® PTFE Product Lineup
The lineup includes the grades indicated below. For details regarding what type of molded product each grade is suitable for, please contact us.
Information about this Product
Inquiries about this Product
We also accept requests for samples, and consultations regarding introduction and verification support.