Fluon® ETFE is a fluoropolymer with a low melting point and excellent physical properties possessed by ETFE resins, such as high heat-resistance and mechanical properties. AGC Chemicals is the largest producer of ETFE in the world.
Fluon® ETFE Functions and Features
Versatile moldability
Extrusion, injection molding and powder coating using ETFE are all possible, similar to general thermoplastic resins, leaving the inherent characteristics of fluoropolymers unchanged. Filming, heat-sealing, composition with rubber and various secondary processes are also possible.
Heat resistance
Stable mechanical electrical properties are maintained over a wide range of temperatures, -200 - +180°C. Continuous service at 150°C is possible.
Chemical resistance
It exhibits outstanding chemical resistance to nearly all chemical substances, including strongly-acidic and strongly-alkaline substances.
The characteristics of Fluon®ETFE provide the superior solution, in terms of cost reduction compared to the use of other fluoropolymers, or improved performance if replacing conventional materials.
Fluon® ETFE Usage
The following is an introduction of the major uses of Fluon® ETFE.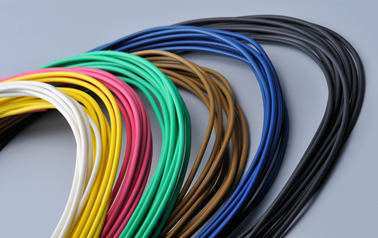 Wire and Cable
Due to its excellent electrical and insulating properties in a wide range of temperatures, and superior mechanical strength, especially flex life, Fluon®ETFE is suitable for wire and cable coatings.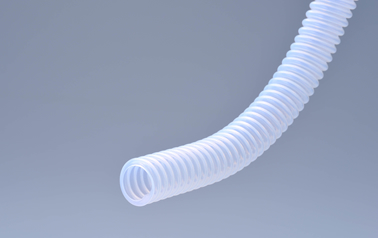 Tubing
Tubing made from Fluon® ETFE is suitable for the transportation of high viscosity liquid, due to its non-adhesiveness and smoothness of internal molded surfaces.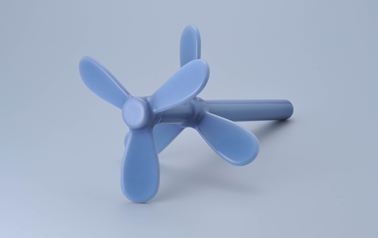 Linings and coatings
Fluon®ETFE, when used as an inner layer lining or coating, is stable against most chemicals (acids, alkali, solvent, etc.) and remains effective when subjected to an increase or decrease in temperature or pressure.
Fluon® ETFE Product Lineup
The lineup includes the grades indicated below. For details regarding what type of molded product each grade is suitable for, please contact us.
Information about this Product
Inquiries about this Product
We also accept requests for samples, and consultations regarding introduction and verification support.