LUMIFLON® solvent-based grade
LUMIFLON® solvent-based grade

LUMIFLON® is the global standard for solution-soluble fluoropolymers. As core products in our lineup, the unique properties of our fluoropolymers solvent-based grades allow them to be applied with a high level of freedom like in paint, coatings, and others.
LUMIFLON® solvent-based grade Functions and Features
Extensive product lineup
We offer an extensive lineup of LUMIFLON® solvent-based products with varying molecular structures and solvent types. We offer an especially full product lineup for paint and coating use to meet your quality needs, with a variety of properties such as paintability, hardening speed, density/thickness adjustment, and pigment dispersiveness.
LUMIFLON® solvent-based grade Usage
LUMIFLON® solvent-based grade Usage
Main applications of LUMIFLON® solvent-based grade products.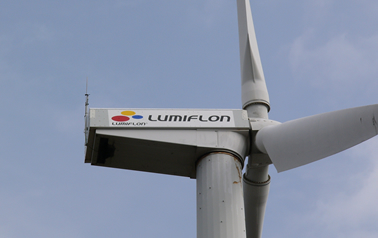 Heavy-duty corrosion protection use
The weatherability of this fluoropolymer protects infrastructures (such as bridges and towers) and plant equipment (such as chemical tanks and smokestacks) from rust.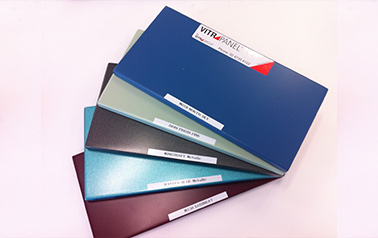 Architectural/building material use
The weatherability of this fluoropolymer keeps exterior components such as outer walls and roofs looking attractive for a long time. It can be applied to a variety of materials, including metal, plastic, concrete, and ceramic.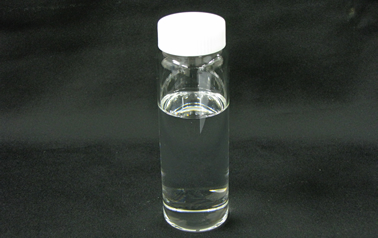 Functional coating use
The basic properties of this fluoropolymer (such as weatherability, chemical resistance, transparency, and electrical properties) help to improve the performance of all types of coatings.
Note: Data listed below is not guaranteed and is for reference purposes only.
Name
Features
Solvent Type
Solid Content (wt%)
Hydroxyl Value
mg (KOH)/g
(as a product)
Acid Value
mg (KOH)/g
Density (Stokes, 25°C, cm2/s)
Specific Gravity
Molecular Weight
LF200
Standard product type
Xylene
60
31
0
13-36
1.12
Standard
LF400
Improved pigment dispersiveness
Xylene
50
19-23
2-3
3.7-8.9
1.07
Standard
LF552E
Improved pigment dispersiveness, high elasticity, special solvents
Special solvent
40
21
1.5-2.5
2.4-4.8
1.06
Standard
LF600X
High elasticity
Xylene
50
27
0
6-13
1.08
Standard
LF800
Mineral spirit solvent
Mineral spirit
60
15-24
0.8-1.4
10-14
1.05
Standard
LF810
Mineral spirit solvent (for 1K paint)
Mineral spirit
45
1.5-6.5
0.2-0.5
10-25
0.98
High
LF810Y

(Semicommercial grade)
For 1K paint
Xylene
45
-
0
-
-
High
LF910LM
Low molecular weight, high solid content
Xylene
65
63-73
0
3.5-8.0
1.17
Low
LF936
Low molecular weight/improved pigment dispersiveness
Xylene
65
26-34
1.0-2.0
7-17
1.16
Low
LF9010
High hydroxyl value
Xylene
65
67-81
0.5-1.8
-
1.16
Standard
LF200MEK
MEK solvent
MEK
60
26-33
-
2.5-8.3
-
Standard
LF9716
High solid content, high hydroxyl value, high elasticity
EEP
70
-
-
-
-
Low
LF9721
High solid content, high hydroxyl value, high hardness
EEP
70
-
-
-
-
Low
Inquiries about this Product
We also accept requests for samples, and consultations regarding introduction and verification support.