AGC exhibited FORBLUE™ family brand at K SHOW 2019
News and Topics
AGC exhibited FORBLUE™ family brand at K SHOW 2019 (Dusseldorf, Germany)
20/11/2019
AGC exhibited FORBLUE™ family products at K SHOW 2019 from October 16th to 23rd at Dusseldorf, Germany.

The K SHOW is the most important and the largest international innovation platform for the plastics and rubber industry in EMEA.
At the last show more than 230,000 people attended the show and more than 3,000 company exhibited booths.
AGC exhibited not only its long standing fluorinated resin brand Fluon™, Fluon™ + , and AFLAS™ but also FORBLUE™ family products (FORBLUE™ S Series, FLEMION™,SELEMION™ and sunsep™ ) , the brand for AGC's membrane solutions released in 2017.

Many people attended AGC's booth and there were various potential inquiries throughout the event.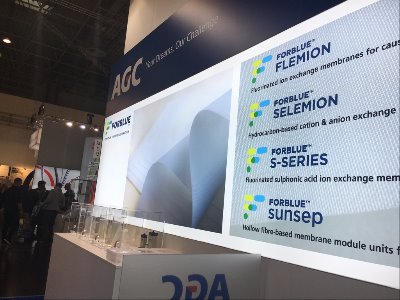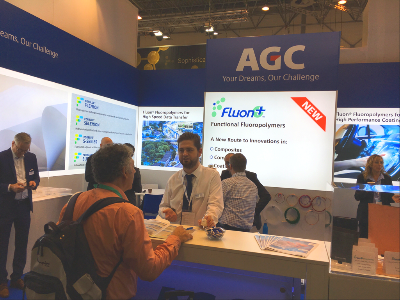 - Please see this page for the detail product / service information FORBLUETM.

- Please click here for inquiries.