FLEMION™ Membrane Seminar at Movenpick Hotel Amsterdam in Amsterdam
News and Topics
AGC Chemicals holds FLEMION™ Membrane Seminar at Movenpick Hotel Amsterdam City Centre in Amsterdam, The Netherlands
09/11/2018
AGC Chemicals held FLEMION™ (fluorinated ion exchange membrane) Seminar at Movenpick Hotel Amsterdam City Centre in Amsterdam, The Netherlands, on October 23rd, 24th and 25th 2018. It was held for the first time in 6 years in Europe, Middle East, and Africa region. AGC invited chlor-alkali producers in the region, who are either already using FLEMION™ or interested in using the product. More than 170 guests have attended this seminar including presenters from electrolyzer manufacturers and other key component producers for chlor-alkali production processes. FORBLUE™, the new AGC brand for separating chemicals which includes FLEMION™ as one of the family products, were introduced in detail throughout the seminar. Presentations at this seminar varied from technical advices on electrolysis operations to new product introduction on FLEMION™.
During the seminar and the dinner party there were active discussions and networking among attendees.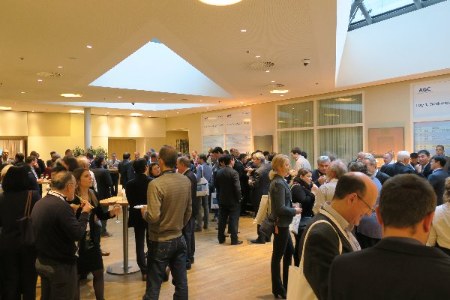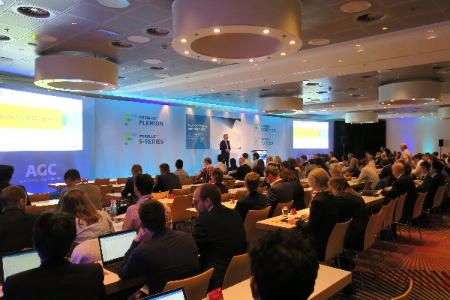 - Please see this page for the detail product / service information "FlemionTM".

- Please click here for inquiries.