C3 Chemicals <General Name > Propylene derivatives
C3 Chemicals
<General Name > Propylene derivatives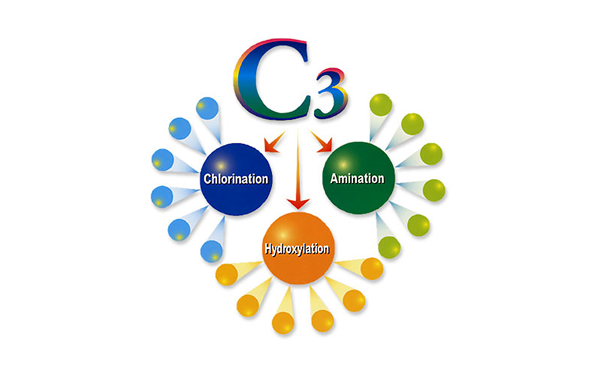 From our fundamental business of producing allyl chloride, which uses propylene (C3) as its basic raw material, epichlorohydrin, etc., we are developing our business into high value added C3 chemicals (functional products) synthesized as derivatives of propylene.
C3 Chemicals are applied in various industries extending from the manufacture of pharmaceutical / agrochemical intermediates to the coating and textile areas.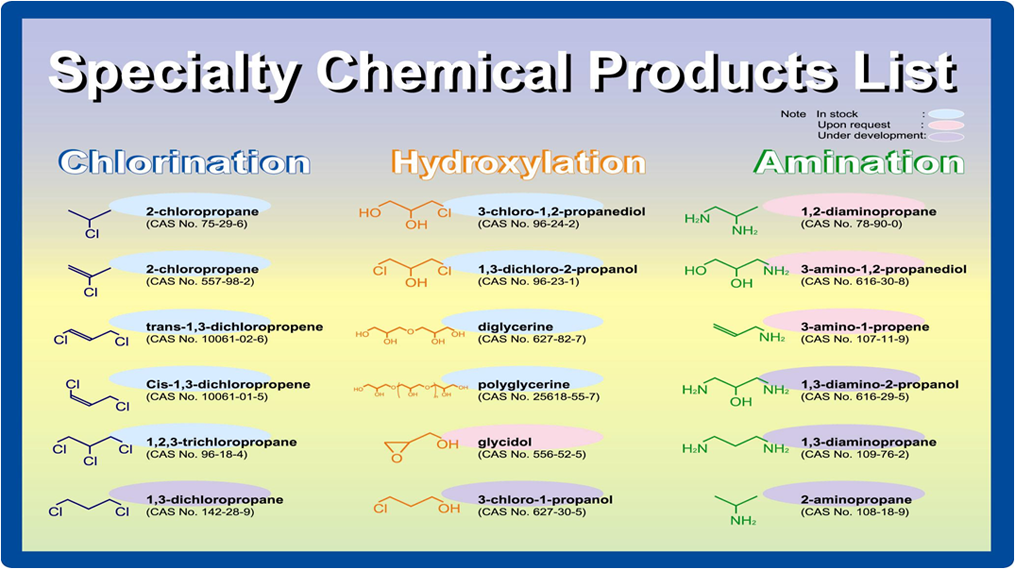 It is produced at Kashima Chemical Co., Ltd., an affiliated company of AGC.
For details, please see the website of Kashima Chemical Co., Ltd.

Sales contact
TEL
ADDRESS
WEB
Japan
►Inquiries for epichlorohydrin and allyl chloride

Chlor & Alkali Div., AGC Inc.
+81-3-3218-5034
Shin-Marunouchi Bidg., 1-5-1
Marunouchi Chiyoda-ku, Tokyo, Japan
http://www.agc.co.jp/
►Inquiries for other C3 Chemicals

Fine Chemicals Div., AGC Inc.
+81-3-3218-5462
EU
AGC CHEMICALS EUROPE , LTD
+31-20-880-4170
Zuidplein 80 1077 VX
Amsterdam , The Netherlands
http://www.agcce.com/
USA
AGC CHEMICALS AMERICAS , INC.
+1-610-423-8119
55 East Uwchlan Ave , Suite
201 Exton , PA 19341
http://www.agcchem.com/