Kaminsky co-catalyst <General Name > metallocene polymerization co-catalyst
Kaminsky co-catalyst
<General Name > metallocene polymerization co-catalyst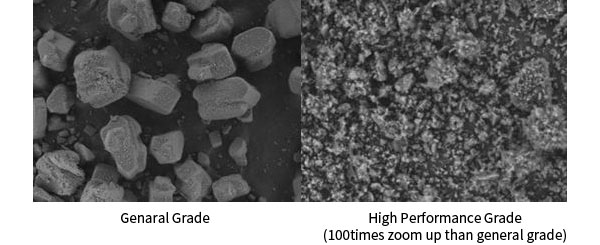 AGC Chemicals supplies fluoride organoborate compounds which are single site metallocene co-catalyst. We also consult on ligands and solvents, etc.

[PhNH(CH3)2]B(C6F5)4, TrB(C6F5)4, LiB(C6F5)4, etc.
AGC Chemicals controls particle size by crushing to supply a high performance co-catalyst with excellent solubility and suspension characteristics.
Kaminsky co-catalyst is used to control the three dimensional regulatory of the active polymers in polymerization by changing the ratios of the metallocene catalyst (main) and co-catalyst used in polyolefin polymerization.
■ AGC Wakasa Chemicals Co., Ltd. (Japan) Obama Plant (Obama City, Fukui Prefecture)
Sales contact
TEL
FAX
ADDRESS
WEB
Japan
AGC Inc.
+81-3-3218-5462
+81-3-3218-7854
Shin-Marunouchi Bidg., 1-5-1
Marunouchi Chiyoda-ku, Tokyo, Japan
http://www.agc.co.jp/
EU
AGC CHEMICALS EUROPE , LTD
+31-20-880-4170
+31-20-880-4188
Zuidplein 80 1077 VX
Amsterdam , The Netherlands
http://www.agcce.com/
USA
AGC CHEMICALS AMERICAS , INC.
+1-610-423-8119
+1-610-423-4301
55 East Uwchlan Ave , Suite
201 Exton , PA 19341
http://www.agcchem.com/