U-FINE L <General Name > Urethane Prepolymer
U-FINE L
<General Name > Urethane Prepolymer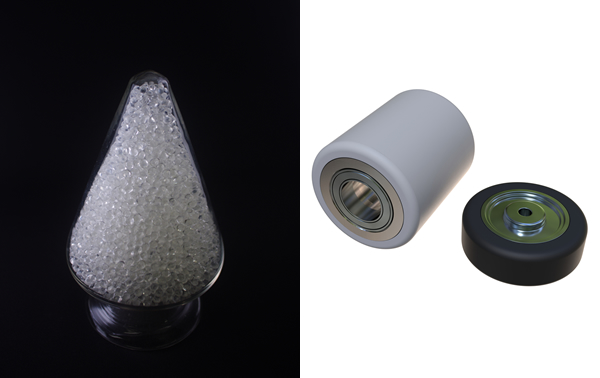 AGC Chemicals supplies products with features based on several polyols and isocyanates that meet a variety of application characteristics and parameters. U-FINE L is a urethane pre-polymer used in injectable elastomers, adhesives and sealants.
-As an adhesive.
Provides excellent adhesiveness with various types of adherents by moisture hardening.
Can produce hardened films with excellent flexibility and elongation.
-As an injectable elastomer.
Can deliver various degrees of hardness and other physical properties by combining with various hardening agents.
Adhesive, sealing material for various types of industrial products
Injectable material for use with various types of industrial products
Packing is in drums (200 kg).
Please wear protective glasses and protective gloves when handling.
*Please refer to the SDS for more detailed product information.
■ AGC Inc. (Japan) Kashima Plant