U-FINE P <General Name > Thermoplastic Polyurethane Resin
U-FINE P
<General Name > Thermoplastic Polyurethane Resin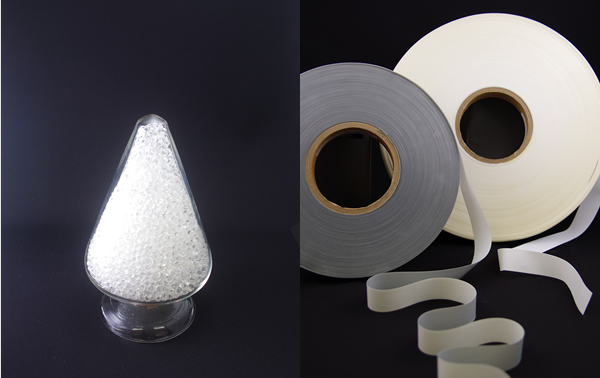 This is a hot-melt adhesive made using a special urethane resin AGC Chemicals developed as a raw material.
Because it is flexible and has a low melting point, it is particularly optimal for textile processing applications. It is in a round pellet form and is used by extrusion processing or frozen pulverization.
Good adhesiveness to various types of textiles
Very good elasticity and very soft in texture
Melts at a low temperature and delivers good permeability in cloth, etc.
Excellent washing durability and anti-dry cleaning resistance
1

Textile / fabric processing

Glue-fastened sewing, transcription marks, badges, etc.
2

Applications that demand flexibility or cold-resistant adhesion
Packing is in round pellets in 20 kg paper bags.
Please wear protective glasses and protective gloves when handling.
*Please refer to the SDS for more detailed product information.
■ AGC Inc. (Japan) Kashima Plant