AGC at CPhI world wide, Madrid 2018【pharma CDMO】
News and Topics
AGC to Introduce its Pharmaceutical CDMO at CPhI Worldwide 2018

21 September, 2018
AGC is introducing pharmaceutical intermediates, API (including highly potent active pharmaceutical ingredients (HPAPIs)) CDMO services and business.

From the 9th to the 11th of October, the pharmaceutical networks will gather in IFEMA, Feria de Madrid for CPhI Worldwide 2018. It will host more than 150 countries exhibiting innovative products; APIs, Intermediates, Fine and Specialty Chemicals, and CDMOs, technology from verified manufacturers. This event is the world's leading pharmaceutical platform and the most important trade fair in the pharmaceutical industry.


Visit us :
■ Session: 9/Oct. (Tue) - 11/Oct. (Thurs) 
■ Platform: IFEMA Convention Center Feria de Madrid
■ AGC Booth: Custom Manufacturing GOLD Hall10 10D70 
■ Map:API, Fine Chemicals & Custom Manufacturing Floor Plan
■ Web site:https://www.cphi.com/europe/
---
AGC's Exhibition Theme

AGC's pharmaceutical CMO services and technology ~Lab, Pilot and Commercial Scale~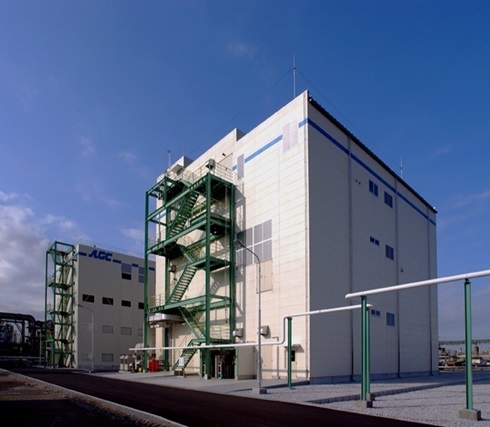 In this July, AGC has announced the expansion of facilities at its Chiba Plant in Japan to increase tenfold its GMP-compliant synthetic pharmaceutical intermediates and active ingredient production capacity. The new facilities will come online from October 2019 to produce active ingredients, including HPAPIs for cancer therapy. 

At exhibition, we are introducing a wide range of drug product manufacturing service from clinical to commercial supply. Also, we continue to focus on high flexible solutions, reliability, safety and quick response.
◆cGMP synthetic pharmaceutical intermediates and APIs (including HPAPIs) ingredient CMOs.
◆Technology for process and analytical development, scale-up process, and organic syntheses.
◆Fluorine chemistry and low-temperature and high-pressure chemistry, as well as continuous processing, by adopting glass-lined, stainless steel and Hastelloy facilities.