AGC Chemicals holds FLEMION™ Membrane & Chlor-Alkali Technology Symposium in Florida, USA
News and Topics
AGC Chemicals holds FLEMION™ Membrane & Chlor-Alkali Technology Symposium at The Ritz Carlton Orlando, Florida USA
19/10/2017
AGC Chemicals conducted a FLEMION™ Membrane & Chlor-Alkali Technology Symposium at The Ritz Carlton Orlando, Grand Lakes in Florida USA, on October 5th and 6th 2017. This was the first time for AGC to organize a product and technical seminar for FLEMION™ (fluorinated ion exchange membrane) in the US. AGC invited chlor-alkali producers not only from the US but also from Central and South America as well. More than 80 guests attended this symposium including presenters from electrolyser manufacturers and other key component producers for chlor-alkali production processes. Presentations at this seminar varied from technical advice on electrolysis operations to new product introduction on FLEMION™.

During the symposium and the party at The Ritz Carlton Orlando there were active discussions and networking among attendees.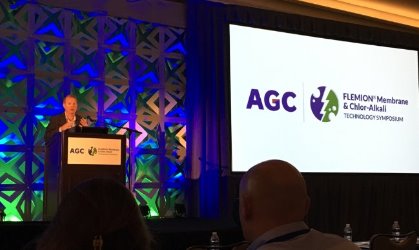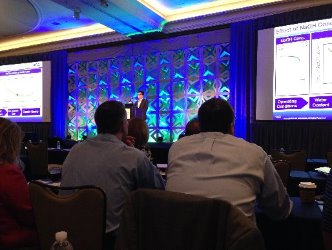 - Please see this page for the detail product / service information FLEMION™.

- Please click here for inquiries.